Basic Orientation: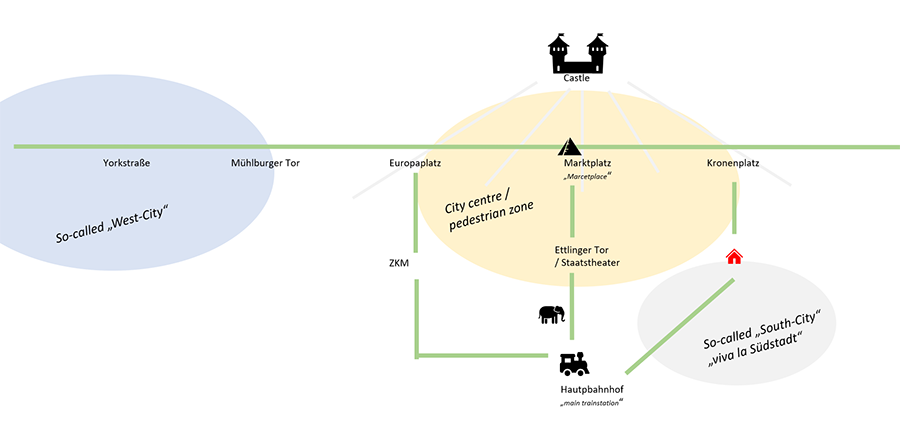 Everything is around the castle. You´ve got the city center between EUROPAPLATZ and KRONENPLATZ with the MARKETPLACE in the middle. Your hotel is at the east side of the city center, and the training venue is in the west city at the YORKSTRAßE (Yorkstreet) .
Travel around is easy. All trams are coming from west and east and crossing the city center. You´ve got a main traffic junction between west and east, so almost all trams are crossing the city center. MARKETPLACE is one key station where some trams turn in the direction of the main railway station.
---
How to move around by public transport
Easiest way is to use GOOGLE MAPS for travel information. All trams are listed there.
be carefull: there is a difference between the tram lines like "S1" and "1" or "S5" and "5" (the "S" matterssssss)
Where to buy tickets?
There is an app from the transport company. Unfortunately, it is not available in English. No one knows why…
The best way to buy tickets is directly at the ticket machine or on the website of the Deutsche Bahn.
Ticket machines:
Attention! Ticket vending machines are mainly located at stops. There are usually no vending machines on the trams. Not all trams have vending machines.
The best thing is to buy a day ticket. These are valid from the time of purchase until 6:00 a.m. the next morning and cost 5.60€. (which is the price for two regular journeys). There are also day tickets for several people with a small discount
Deutsche Bahn:
What about taxi?
Sure… you can take a taxi, but it isnt really cheap. Taxi from hotel to Volkshochschule might cost up to 15€…
---
Where to come from Hotel to training venue?
Address of training venue: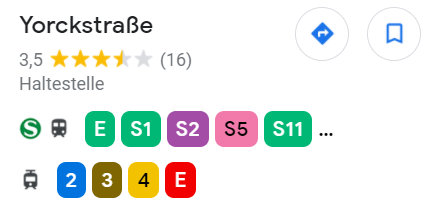 Volkshochschule,
Kaiserallee 12E,
76133 Karlsruhe
Destination stop: YORKSTRAßE
Your travel:
FROM Hotel, Achat
TO YORKSTRAßE
Direct Connections:

Walk to KRONENPLATZ
Take Subway Tram in direction WEST
Possible Trams: S2, S5, S51
---
Where to come from trainstation to hotel?
Destination stop: RÜPURRER TOR
Your travel:
FROM HAUPTBAHNHOF
TO RÜPURRER TOR
Direct Connections:

Take Tram in direction WEST
Possible Tram: no. 3