The digital world fully under control
For a competent and fair cooperation in the digital world!
We help to better understand the digital world,
to recognize the opportunities and risks and
to learn how to use digital media
The Internet with its digital services has long since become an integral part of our daily lives. Digitization has arrived in all areas of our daily lives and will continue to change our lives forever. Google, Facebook, Apple and Co. have a decisive influence on how and what information we take in. The Internet influences our behavior and the way we communicate with one another.
It is essential for the cohesion and stability of a society that all population groups understand the new technologies, can participate in the developments and ultimately have the opportunity to benefit from them.
As a media literacy team we want to accompany people on their way into the digital world. We see ourselves as a contact for groups of people who want support in keeping up with the increasing speed of the new technologies. We also see ourselves as a start-up aid for children and young people, as well as parents, schools and other interested parties. We create a space in which questions are answered and uncertainties are taken away.
In the context of the association work we deal with topics like
Communication in the network,

Youth media protection,

Prevention of addiction and violence,

Digital teaching and learning methods,

creative handling of digital media and content, 

Media ethics, 

and much more…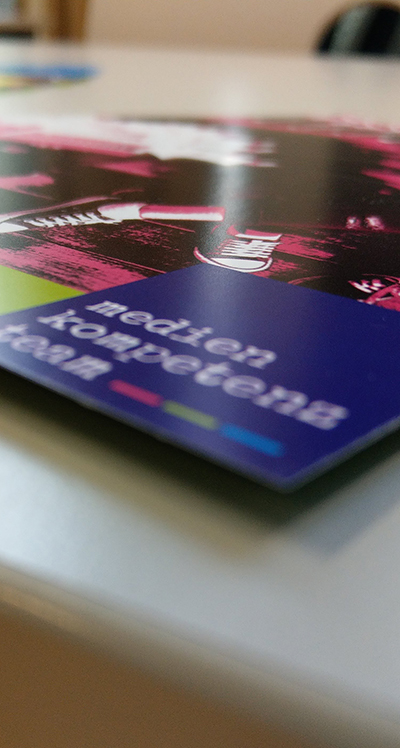 Background and experience
Medienkompetenz Team e.V. (MKT) is a non-profit association located in Karlsruhe, Germany, with the goal to raise the level of media literacy in general public – especially in terms of important main topics like privacy, data protection and promotion of all required competences of the digitalization. Today, MKT provides trainings, presentations and workshops for children and young people, students, teachers, parents and all interested persons. MKT covers all topics related to digitalisation and digital transformation.
The association works closely together with the municipality child and youth welfare office – which is also a member of the association.
The MKT focusses on different areas:
Projects in schools imparting knowledge about the digital world and digital life
Trainings, support and recommendations for actions for parents and adults
Networking and partnering with local and national institutions and organisations
Beside this groundwork, the MKT has initiated and executed a wide range of other projects:
Currently the MKT core-team consists of 4 members. They all work honorary and are mainly from the free economy – with a strong focus on IT-business in areas of hosting industry, product management and social media – but the team also has access to trained educators, social competency trainers and motivated students; the MKT has a broad and significant practical experience.
The people – your contact persons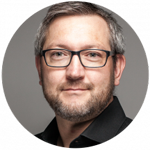 Daniel Nübling has over 20 years work experience in web technologies and multimedia. Thereof more than 15 years experience in the webhosting and cloud industry with a additional qualification as External data privacy officer (according to GDPR). He is a flexible Professional with advanced knowledge in the area of web applications and has a strong user experience background. He worked as product manager for international ICT and Telco companies and has extensive experience in the area of digital transformation. In his carrer he can look back on more than 3 years as lecturer in adult education.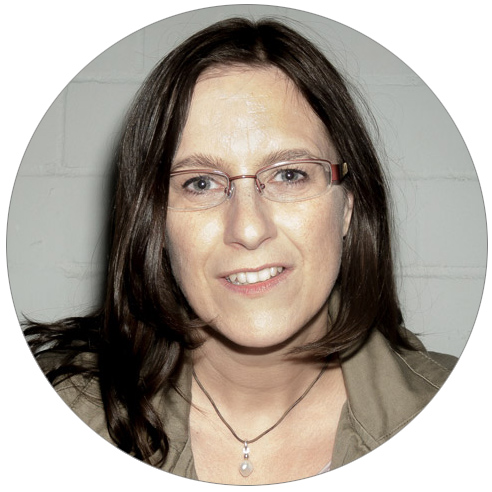 Inga Klas worked for more than 20 years in the IT industry as user experience designer. With focus on the analysis of customer requirements and customer needs as well as the implementation of user centric design. She designed webapplications and executed user trials to test the useability of customer frontends. She learned in this studies how different the prior knowledge in various groups can be. In her role as mother, she is also experiencing the challenges of the digital world in regards of education.
We are also involved internationally in the European Union's Erasmus+ support programme. 
With "CUMILA" we have successfully developed our first Erasmus+ project in adult and vocational education and training. In the framework of our project "Cumila" we`ve been working with European partners on a curriculum for media and information literacy for adult education. The project was classified as an example of good practice by the National Agency Education for Europe: "The products developed are of high quality in terms of content, didactics and design". 
2021 the project "AdultMisinfo" started. This project focusses on social media literacy as an important part in the fight against fake news and social media misinformation. Within the project we will produce a set of valueable tools for learning to enable educators and trainers to create workshops and trainings about how to deal with social media misinformation and fake news. 
We are available as contact and project partner for further projects. Please get in touch with us for this.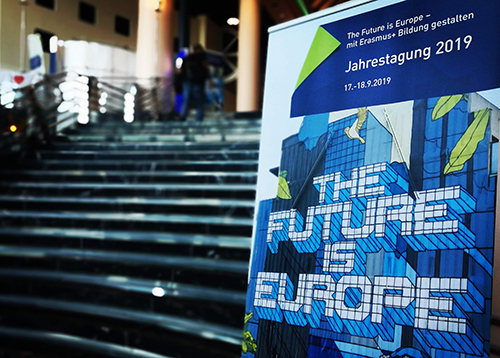 Many of our project ideas can only be realised with additional financial resources. You can also support our association through donations.
Become a partner, sponsor or supporter of the media competence team or one of our projects. Strategic partnerships, cooperations or sponsoring are also possible. We are grateful for any support and would be happy if you contact us.
Just send us an email to info[at]medienkompetenz.team or use the convenient option of a direct donation via the payment provider Paypal.
Funding, reference and cooperation partners: